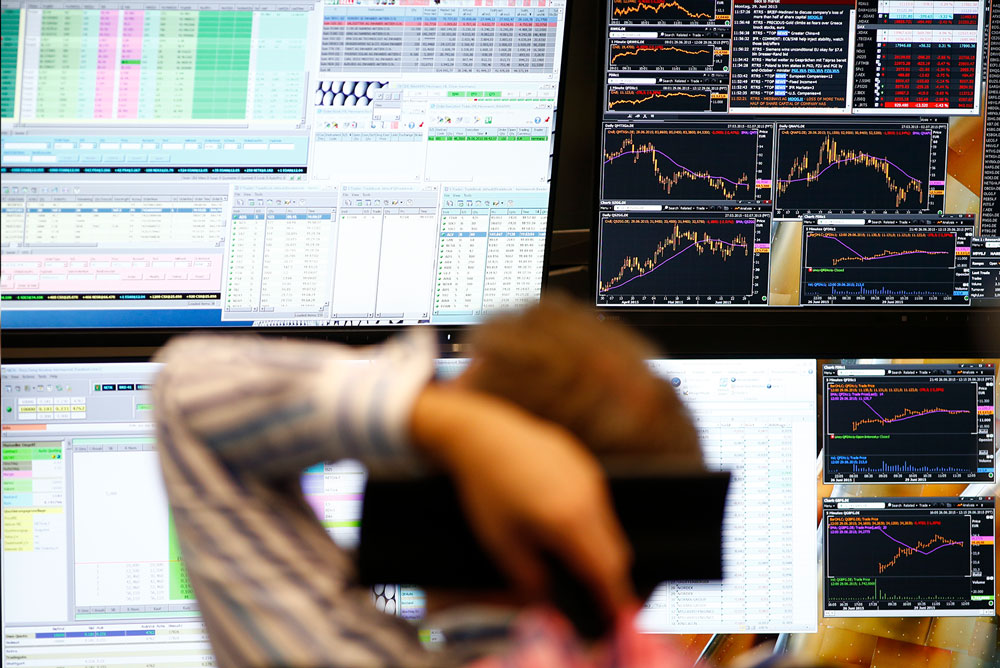 Dear Members of LFMA,
Further to the successful session of last year with 24 participants, the Board of LFMA is proud to relaunch also for this year:
>>> >>> FINANCIAL MARKET CERTIFICATE (FMC) <<< <<<
in English language for junior financial market professionals in Luxembourg.
LFMA offers this educational programme for beginners in Financial Markets in collaboration with our German partners AEFMA Deutschland e.V. (AEFMA) and Frankfurt School of Finance and Management and Finance Trainer Luxembourg s.à.r.l.
OBJECTIVE
The goal of this educational programme is to provide basic expertise in structure and functionality of Money Market & Treasury fields and their products. This includes the underlying mathematics and the economic functionality of the traded financial products.
AUDIENCE
Money Market, STIR and FX traders for up to 2 years work experience
Risk managers banking and corporate treasurers
Employees working in middle office, back office or operations
Institutional Investors (Funds, Pension Funds, custodians)
Risk controllers (market risk and model validation)
Portfolio managers, asset & liability managers
Students of Business Administration and Finance
Research Associates of University
PROGRAMME
LFMA decided to offer a programme with flexible time frames according a candidates personal choice. All candidates can opt for a self-paced online Cyber School provided by Finance Trainer and/or a one-week preparatory course conducted by Frankfurt School, one of the top-ranked business schools in Germany, on behalf of LFMA in Luxembourg.
Both options are structured around the following topics and prepare for a two-hour examination which will entitle successful examinees for the FMC certificate.
Basic financial mathematics
Monetary policy
Money markets and their derivatives
Foreign exchange
Options
Legal and regulatory framework
Risk management
Processing & bank operations
Code of conduct
For more information about the program, please see download the syllabus
SCHEDULE AND FEES
Finance Trainer Cyber School
Programme schedule: Finance Trainer Cyber School is available at all times via internet during a period of 9 months after registration. Workload and tempo can be individually chosen. Candidates get instant feedback to monitor their progress; a qualified Cyber Trainer answers questions as they arise. The exam can be taken at House of Training: Monday 8th November 2021, Monday 7th February 2022, Monday 24th October 2022, Tuesday 15th November 2022 or Tuesday 30th January 2023 from 13:30h-15.30h.
Programme fee for members and non-members: EUR 1'842.75 exam fee excluded.
Registrations are possible under:
Click Here
Please download the brochure Cyberschool
Frankfurt School of Finance
Programme schedule: The one-week preparatory course and the exam will be held at House of Training in the premises of the Chamber of Commerce, Luxembourg.
Preparatory course: Monday - Friday, Sept. 19th – 23rd 2022, from 8:30 until 12:30 and from 13:30 until 17:30
Exam: Monday 8th November 2021, Monday 7th February 2022, Monday 24th October 2022, Tuesday 15th November 2022 or Tuesday 30th January 2022 from 13:30h-15.30h.
Registrations are possible at any time under:
Click Here
Programme fees:
EUR 1.950,00 for LFMA Members
EUR 2.250,00 for non – LFMA Members
EUR 300,00 Exam fee
Please download the brochure 5 days course
Please read carefully!!!
We recommend that interested candidates register now, as LFMA will be granting 40% discount on the program fee for the first 10 successive candidates. This discount applies for max. 2 candidates per financial institution. On a first-come, first-serve basis, early bird LFMA members will pay only EUR 1.170,- (discounted price), non-LFMA members will pay only EUR 1.350,-
For any information:
Vincenzo Giunta
secretariat@lfma.lu
691 544 991
Andrea Bauer
Educational Officer
secretariat@lfma.lu
621 502 100